about

Our Mission and Values are much more than statements; they are the total embodiment of our being, our culture and way of life. We work diligently to positively impact others and the world around us.
mission
To provide quality services that align with priorities through commitment to the highest standard of ethics, a proactive approach promoting teamwork, and continually striving to improve the construction management approach that fosters professional and personal development.
values
Contegrity Group was formed with the inner driven traits of honesty, ethics and integrity, and is committed to serve with prudent excellence.
we are...
Contegrity Group was established in August, 2006 in the spirit of providing clients with pure construction management. This philosophy provides owners/clients a financially beneficial alternative to the general contractor arrangement, while at the same time being provided with a professional construction process.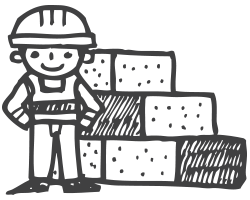 Our role is to assist owners/clients from the project inception, including cost estimating and analysis during the design phase, on through actual construction and final warranty closeout. This concept ensures our owners/clients that they have an experienced advocate to professionally guide them through the construction process with total collaboration – Saving TIME AND MONEY!
associations
Contegrity Group, Inc. in working on a variety of different projects has recognized the benefits of belonging to professional and trade associations. Below is a listing of these associations.