clear value
with shared information, everyone can make valued decisions.
In any relationship, it's important to be a good listener as well as a good communicator. Open, honest communication is the best foundation for any relationship. We know however, that at the end of the day it's not what you say, but what you do. CGI delivers clear value by follow-through and keeping the line of communication open.
efficiency you care about. performance you need.
Reducing change order requests from the contractor.
Facilitating collaboration between architects, engineers, and contractors to solve complex issues.
Carefully managing scheduling issues to ensure the project is finished on or before the desired completion date.
whatever the project, it's always with the end in mind.
Experienced in all aspects of construction, the CGI team has a proven history of successfully completing large and complex projects, on time and in budget. CGI will earn each client's confidence each and every day by understanding their goals, honoring our commitments, protecting their investment and operating with their best interests in mind.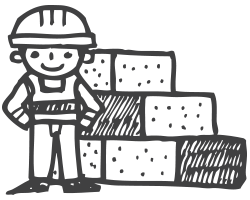 value in every decision, project on time and within budget.
Each CGI team member finds satisfaction in solving difficult problems and delivering high-quality work. We think things through and recognize risk. CGI's effective management systems and administrative tools have proven to be the key to getting complex projects completed on time and in budget.